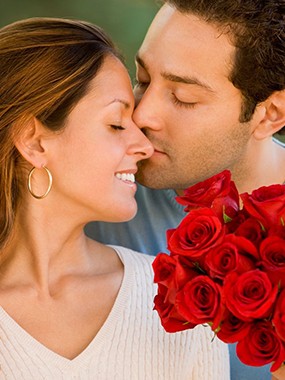 Disclaimers
BuyFlower guarantees that its flowers, plants, and perishable items will be fresh for at least three days after delivery and if they are not, BuyFlower's sole maximum liability will not be more than to replace the product and deliver an equivalent item, or refund the purchase price in full as soon as reasonably possible.
Except as expressly stated here, BuyFlower.in disclaims all guarantees, representations, warranties, express or implied, of any kind with products sold on our website, our website, or its use, including but not limited to implied warranties of fitness and merchantability for a particular purpose.
Buy Flower retains the right to refuse any order unconditionally. All claims under this guarantee must be requested within three days of delivery or we shall not be liable for any loss. You will have waived all related claims regarding such flowers, plants, and perishable items. All claims are subject to the jurisdiction of Court at Delhi, India only. If Buy Flower is unable to deliver your order, then complete refund will be made. We shall not be liable for any other charges, loss of profits, emotional stress or any other liability etc. caused due to non-delivery. Buy Flower reserves the right to change the price or withdraw any product at any point of time at its own discretion without any notice. Delivery date if chosen in contravention to above terms will be ignored and we shall proceed to deliver the gift at the earliest without notice.
Limitation of Liability
You hereby agree that, except as expressly stated herein, BuyFlower.in, its directors, employees, officers, and other representatives shall not be liable for any damage related to products sold or the content, operation, and use of our website. You further agree that this Limitation of Liability, is comprehensive and applies to all kinds of damages, encompassing without limitation, direct, indirect, compensatory, incidental, special, consequential, punitive, damages for loss of revenues, profits, data and use incurred by you or any third party, whether in an action in tort or contract, related to our products or your access and use of our website or other hyperlinked websites, even if we are aware or advised of the possibility of such damages
Buy Flower has taken every care for the accuracy of the information provided in the website. It has exercised due diligence in providing the latest products/information. However, Buy Flower or its employees or its affiliates are not responsible for the loss or damage caused to any of the users due to the information inadvertently provided/not provided in the website.
In case of any confusion about the delivery address or in case our delivery boy is unable to locate the address, we reserve the right to call the recipient at the given phone number.
All rights are reserved. No portion of this website may be reproduced in any form without the written consent of BuyFlower.
Genuinity of information & interest of making payments:
The Client promises that the information provided to Buy Flower is true, correct and accurate. The customer also agrees to pay all charges incurred by them and users of your account and credit cards or other payment mention at prices in effect when such charges are incurred.
The customer agrees to defend indemnity & hold Buy Flower and its affiliates harmless from all liabilities & expenses including attorneys fee related to any violation of this agreement by them and also for the use of the services or transmission of any message or information by them. Buy Flower may modify this agreement from time to time without giving any previous information.
Our Features
Cash on Delivery
COD, Online Card or UPI
100% Safe
Secure Shopping
24x7 Service
Online 24 hours
Delivery within 24 Hours
Shop Online
Product Showcase