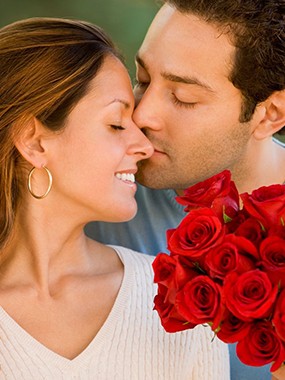 Product Description:
Highlights:
1 Silk chocolates
1 Dairy Milk Silk Chocolates
1 Dairy Milk Nuts Chocolates
1 Cadbury Gems
1 Snicker
1 5Star
1 Greeting Card
2 Bournville Chocolates
in a basket
Surprise your loved ones by gifting them this adorable chocolate gift. This is the best delight for your loved ones and will surely make them feel special. You can send this exotic gift to your precious one on any occasion to make them feel exceptional.
Quick Comparison
Settings
JOY OF LOVE

remove

CHOCOLATE TEMPTATION

remove

CADBURY WITH ROSE

remove

AMAZING BASKET LOVE BEST

remove

ROSES AND LILY CAKE COMBO

remove

Red Roses Basket

remove

Name
JOY OF LOVE

remove

CHOCOLATE TEMPTATION

remove

CADBURY WITH ROSE

remove

AMAZING BASKET LOVE BEST

remove

ROSES AND LILY CAKE COMBO

remove

Red Roses Basket

remove

Image
SKU
buyflower-20
buyflower 13
buyflower-9
buyflower-4
Rating

Rated 4.50 out of 5

Price

₹

1,250

₹

999

₹

1,350

₹

925

₹

1,850

₹

475
Stock
Availability
Add to cart
Description
Ex Tax: ₹1,250 Product Code: Joy Of Love
Ex Tax: ₹999 Product Code: Chocolate Temptation
Ex Tax: ₹1,350 Product Code: Cadbury With Rose
Ex Tax: ₹925 Product Code: Amazing Basket Love best Reward Points: 1000
Ex Tax: ₹1,850 Product Code: Roses And Lily Cake Combo
Estimated Shipping Time: One Day
Content
Product Description: Highlights: 1 Silk chocolates 1 Dairy Milk Silk Chocolates 1 Dairy Milk Nuts Chocolates 1 Cadbury Gems 1 Snicker 1 5Star 1 Greeting Card 2 Bournville Chocolates in a basket Surprise your loved ones by gifting them this adorable chocolate gift. This is the best delight for your loved ones and will surely make them feel special. You can send this exotic gift to your precious one on any occasion to make them feel exceptional.
Highlights: 2 cadbury Bournville 2 Dairy Milk Cute Paper wrapping Please Note: Keep the chocolates in a refrigerator. This bouquet is a taste of love and friendship that will touch your loved one's heart with its beauty and taste. It is the perfect gift for all occasions and celebrations. You can also send this Gift to your friends, siblings, parents or anyone who is close to your heart. So, what are you waiting for? Go ahead and place your order now!
Highlights: 10 Red Roses 8 Dairy Milk Chocolates Cute Bucket Please Note: The accessories used in the image is for reference purpose only. As per government rule, non-woven fabric wrapping will be replaced by paper wrapping in Bangalore, Mumbai, Pune, and other cities where non-woven fabric wrapping is prohibited. Candles and Plastic knife (except Bangalore, Pune, and other cities where plastic is prohibited) Included. Green fillers may vary as per the availability. Keep the chocolates in a refrigerator. This bouquet is a taste of love and friendship that will touch your loved one's heart with its beauty and taste. It is the perfect gift for all occasions and celebrations. You can also send this bouquet to your friends, siblings, parents or anyone who is close to your heart. So, what are you waiting for? Go ahead and place your order now!
5 White Lily Purple Orchids 1 Basket Seasonal Leaves and Fillers Send this basket
30 Red Roses And Lily Flower Basket Arrangement 500 Grm Delicious Egg-Less Chocolate Cake..
A beautifully design red roses baskes which is comes with 30 roses
Weight
Dimensions
N/A
N/A
N/A
N/A
N/A
N/A
Additional information
Our Features
Cash on Delivery
COD, Online Card or UPI
100% Safe
Secure Shopping
24x7 Service
Online 24 hours
Delivery within 24 Hours
Shop Online
Product Showcase