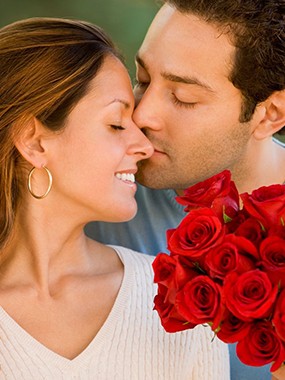 Product Description:
Highlights:
15 Red Roses In Heart Shape
4 Kitkat Chocolates
4 Dairy Milk Chocolate
Here's a gift that's a perfect heaven for those who always like to fall in the ocean in love. Yes! This combo includes red roses and chocolates, making the perfect medium to transport emotions straight to the heart of the receiver. So what are you waiting for? Place your order now!
Products in this combo:
1. Flowering Beauty Baket (quantity: 1)
2. 5 Kitkat chocolates (quantity: 1)
Quick Comparison
Settings
KITKAT LOVE

remove

Red Roses Basket

remove

HEART SHAPE CAKE WITH TEDDY

remove

BAMBOO PLANT

remove

CADBURY WITH ROSE

remove

CELEBRATE TOGETHERNESS

remove

Name
KITKAT LOVE

remove

Red Roses Basket

remove

HEART SHAPE CAKE WITH TEDDY

remove

BAMBOO PLANT

remove

CADBURY WITH ROSE

remove

CELEBRATE TOGETHERNESS

remove

Image
SKU
buyflower-22
buyflower-19
buy-1
buyflower-9
buyflower 9
Rating
Price

₹

1,250

₹

475

₹

1,450

₹

650

₹

1,350

₹

949
Stock
Availability
Add to cart
Description
Ex Tax: ₹1,450 Product Code: Kitkat Love
Estimated Shipping Time: One Day
Ex Tax: ₹1,450 Reward Points: 1000 Product Code: Heart Shape Cake With Teddy
Ex Tax: ₹650 Product Code: bamboo plant Reward Points: 1000
Ex Tax: ₹1,350 Product Code: Cadbury With Rose
Ex Tax: ₹949 Product Code: Celebrate Togetherness
Content
Product Description: Highlights: 15 Red Roses In Heart Shape 4 Kitkat Chocolates 4 Dairy Milk Chocolate Here's a gift that's a perfect heaven for those who always like to fall in the ocean in love. Yes! This combo includes red roses and chocolates, making the perfect medium to transport emotions straight to the heart of the receiver. So what are you waiting for? Place your order now! Products in this combo: 1. Flowering Beauty Baket (quantity: 1) 2. 5 Kitkat chocolates (quantity: 1)
A beautifully design red roses baskes which is comes with 30 roses
1 kg Heart Shape Cake And Cute Teddy
Buy Flower-3 Layer Lucky Bamboo Plant in Big Round Glass Pot with Free Multi Color Pebble Approx 290 Grams Vastu and Feng Shui... 3 days delivery  time courier service delivered your home
Highlights: 10 Red Roses 8 Dairy Milk Chocolates Cute Bucket Please Note: The accessories used in the image is for reference purpose only. As per government rule, non-woven fabric wrapping will be replaced by paper wrapping in Bangalore, Mumbai, Pune, and other cities where non-woven fabric wrapping is prohibited. Candles and Plastic knife (except Bangalore, Pune, and other cities where plastic is prohibited) Included. Green fillers may vary as per the availability. Keep the chocolates in a refrigerator. This bouquet is a taste of love and friendship that will touch your loved one's heart with its beauty and taste. It is the perfect gift for all occasions and celebrations. You can also send this bouquet to your friends, siblings, parents or anyone who is close to your heart. So, what are you waiting for? Go ahead and place your order now!
Highlights: 1 Diya 5 Red Roses Hamper 5 dairy milk Care Instructions: Keep Chocolates in a refrigerator. When you get flowers, trim the stems; cut 1-2 inches of the stems. Put flowers in a clean vase and pour water. Ensure that children should remain away from a lit diya. Products shown apart from the mentioned items are for decorative purposes only. A perfect gift hampers for your loved ones, no one will be sad after receiving this from you. A fusion of flowers, chocolates, and Diya is the best which makes them ideal for every traditional as well as modern events.
Weight
Dimensions
N/A
N/A
N/A
N/A
N/A
N/A
Additional information
Our Features
Cash on Delivery
COD, Online Card or UPI
100% Safe
Secure Shopping
24x7 Service
Online 24 hours
Delivery within 24 Hours
Shop Online
Product Showcase