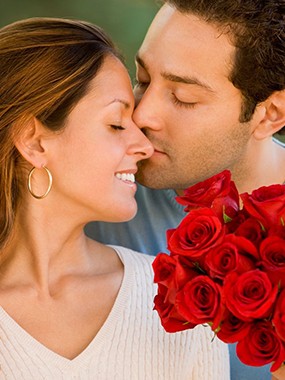 LOVE OF FIRE
₹1,200
Ex Tax: ₹1,200
Product Code: Love Of fire
Product Description:
Highlights:
10 Red And 10 Pink Carnations in Pink Paper Packing
6 Dairy Milk Chocolates
1 cadbury twirl
Do you want to surprise your friend on his/her birthday? If yes, this lovely gift combo is best for making them feel happy. This combo consists of Cute 10 Red And Pink Carnation bouquet along with a Sweet Chocolate , which will surely win your loved ones' heart instantly. So, buy it now!
Quick Comparison
Settings
LOVE OF FIRE

remove

HEART SHAPE CAKE WITH TEDDY

remove

CELEBRATE TOGETHERNESS

remove

Red Roses Basket

remove

CHOCOLATE FANTASY

remove

CHOCOLATE LOVE

remove

Name
LOVE OF FIRE

remove

HEART SHAPE CAKE WITH TEDDY

remove

CELEBRATE TOGETHERNESS

remove

Red Roses Basket

remove

CHOCOLATE FANTASY

remove

CHOCOLATE LOVE

remove

Image
SKU
buyflower-23
buyflower-19
buyflower 9
buyflower-11
buyflower-12
Rating

Rated 4.50 out of 5

Price

₹

1,200

₹

1,450

₹

949

₹

475

₹

999

₹

1,050
Stock
Availability
Add to cart
Description
Ex Tax: ₹1,200 Product Code: Love Of fire
Ex Tax: ₹1,450 Reward Points: 1000 Product Code: Heart Shape Cake With Teddy
Ex Tax: ₹949 Product Code: Celebrate Togetherness
Estimated Shipping Time: One Day
Ex Tax: ₹999 Brand: Apple Product Code: Chocolate fantasy
Ex Tax: ₹1,050 Product Code: Chocolate Love
Content
Product Description: Highlights: 10 Red And 10 Pink Carnations in Pink Paper Packing 6 Dairy Milk Chocolates 1 cadbury twirl Do you want to surprise your friend on his/her birthday? If yes, this lovely gift combo is best for making them feel happy. This combo consists of Cute 10 Red And Pink Carnation bouquet along with a Sweet Chocolate , which will surely win your loved ones' heart instantly. So, buy it now!
1 kg Heart Shape Cake And Cute Teddy
Highlights: 1 Diya 5 Red Roses Hamper 5 dairy milk Care Instructions: Keep Chocolates in a refrigerator. When you get flowers, trim the stems; cut 1-2 inches of the stems. Put flowers in a clean vase and pour water. Ensure that children should remain away from a lit diya. Products shown apart from the mentioned items are for decorative purposes only. A perfect gift hampers for your loved ones, no one will be sad after receiving this from you. A fusion of flowers, chocolates, and Diya is the best which makes them ideal for every traditional as well as modern events.
A beautifully design red roses baskes which is comes with 30 roses
Highlights: 10 Dairy Milk Chocolate With Beautiful Bouquet Please Note: Keep the chocolates in a refrigerator This is a bouquet of paradise for all those chocolate lovers. Gift it to your family, friends or relatives and witness the joy and delight on their faces and receive their endless gratitude.
Highlights: 4 Silk Chocolate 2 5star Chocolates 10 Red Roses Bouquet Care Instructions: Keep Chocolates in a refrigerator. Please refer to the expiry date on the package & consume the chocolates before it. Send a chocolate message to the one who embrace a special space in your heart. Buy Flower offers you this combo that will help you in expressing your emotions in a best way. Make your bond of love more strong with these delights. Send this amazing combo to the one who bring so much sweetness in your lives. So make an order for this combo from Buy Flower and get it delivered at your desirable place.
Weight
Dimensions
N/A
N/A
N/A
N/A
N/A
N/A
Additional information
Our Features
Cash on Delivery
COD, Online Card or UPI
100% Safe
Secure Shopping
24x7 Service
Online 24 hours
Delivery within 24 Hours
Shop Online
Product Showcase