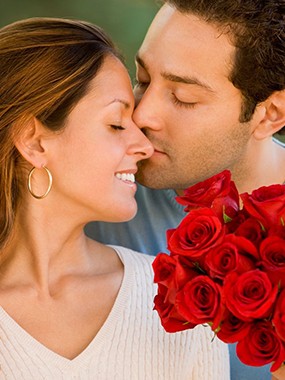 Highlights:
2 cadbury Bournville
2 Dairy Milk
Cute Paper wrapping
Please Note:
Keep the chocolates in a refrigerator.
This bouquet is a taste of love and friendship that will touch your loved one's heart with its beauty and taste. It is the perfect gift for all occasions and celebrations. You can also send this Gift to your friends, siblings, parents or anyone who is close to your heart. So, what are you waiting for? Go ahead and place your order now!
Quick Comparison
Settings
CHOCOLATE TEMPTATION

remove

CHOCOLATE TEMPTATION

remove

CHOCOLATE FANTASY

remove

BLACK FOREST CAKE WITH LILY FLOWER

remove

BUNCH OF MIX ROSES

remove

BAMBOO PLANT GOD LUCK

remove

Name
CHOCOLATE TEMPTATION

remove

CHOCOLATE TEMPTATION

remove

CHOCOLATE FANTASY

remove

BLACK FOREST CAKE WITH LILY FLOWER

remove

BUNCH OF MIX ROSES

remove

BAMBOO PLANT GOD LUCK

remove

Image
SKU
an-13
buyflower 13
an-12
an-7
an-9
an-3
Rating
Price

₹

999

₹

999

₹

999

₹

1,225

₹

525

₹

550
Stock
Availability
Add to cart
Description
Ex Tax: ₹999 Product Code: Chocolate Temptation
Ex Tax: ₹999 Product Code: Chocolate Temptation
Ex Tax: ₹999 Brand: Apple Product Code: Chocolate fantasy
Ex Tax: ₹1,225 Product Code: Black Forest Cake With lily flower
Ex Tax: ₹525 Product Code: Bunch of Mix Roses
Ex Tax: ₹550 Product Code: bamboo plant god luck Reward Points: 1000
Content
Highlights: 2 cadbury Bournville 2 Dairy Milk Cute Paper wrapping Please Note: Keep the chocolates in a refrigerator. This bouquet is a taste of love and friendship that will touch your loved one's heart with its beauty and taste. It is the perfect gift for all occasions and celebrations. You can also send this Gift to your friends, siblings, parents or anyone who is close to your heart. So, what are you waiting for? Go ahead and place your order now!
Highlights: 2 cadbury Bournville 2 Dairy Milk Cute Paper wrapping Please Note: Keep the chocolates in a refrigerator. This bouquet is a taste of love and friendship that will touch your loved one's heart with its beauty and taste. It is the perfect gift for all occasions and celebrations. You can also send this Gift to your friends, siblings, parents or anyone who is close to your heart. So, what are you waiting for? Go ahead and place your order now!
Highlights: 10 Dairy Milk Chocolate With Beautiful Bouquet Please Note: Keep the chocolates in a refrigerator This is a bouquet of paradise for all those chocolate lovers. Gift it to your family, friends or relatives and witness the joy and delight on their faces and receive their endless gratitude.
1/2 kg black forest cake and lily Rose Pink Flowers
15 Bunch of Mix Roses
Buy flower 3 Layer Live The Royal Palm Lucky Bamboo Indoor Plant with Glass Bowl Pot for Office/Home Decor… 3 days delivery time courier service delivered your home
Weight
Dimensions
N/A
N/A
N/A
N/A
N/A
N/A
Additional information
Our Features
Cash on Delivery
COD, Online Card or UPI
100% Safe
Secure Shopping
24x7 Service
Online 24 hours
Delivery within 24 Hours
Shop Online
Product Showcase