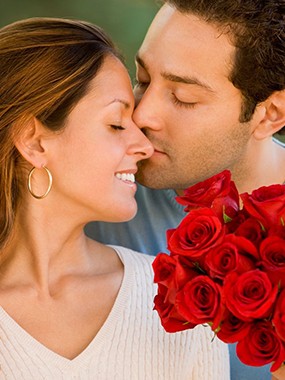 Highlights:
4 Silk Chocolate
2 5star Chocolates
10 Red Roses Bouquet
Care Instructions:
Keep Chocolates in a refrigerator.
Please refer to the expiry date on the package & consume the chocolates before it.
Send a chocolate message to the one who embrace a special space in your heart. Buy Flower offers you this combo that will help you in expressing your emotions in a best way. Make your bond of love more strong with these delights. Send this amazing combo to the one who bring so much sweetness in your lives. So make an order for this combo from Buy Flower and get it delivered at your desirable place.
Quick Comparison
Settings
CHOCOLATE LOVE

remove

AMAZING BASKET LOVE BEST

remove

BLACK FOREST WITH RED ROSE

remove

HEART SHAPE CAKE WITH TEDDY

remove

KITKAT BOUQUET

remove

HAPPY BIRTHDAY SPECIAL

remove

Name
CHOCOLATE LOVE

remove

AMAZING BASKET LOVE BEST

remove

BLACK FOREST WITH RED ROSE

remove

HEART SHAPE CAKE WITH TEDDY

remove

KITKAT BOUQUET

remove

HAPPY BIRTHDAY SPECIAL

remove

Image
SKU
buyflower-12
buyflower-4
buyflower-7
buyflower-19
buyflower-21
buyflower-18
Rating
Price

₹

1,050

₹

925

₹

1,150

₹

1,450

₹

1,250

₹

6,200
Stock
Availability
Add to cart
Description
Ex Tax: ₹1,050 Product Code: Chocolate Love
Ex Tax: ₹925 Product Code: Amazing Basket Love best Reward Points: 1000
Ex Tax: ₹1,150 Product Code: Black Forest With one beautiful Red rose
Ex Tax: ₹1,450 Reward Points: 1000 Product Code: Heart Shape Cake With Teddy
Ex Tax: ₹1,250 Product Code: Kitkat Bouquet
100 or more ₹6,200 Product Code: Happy Birthday Special Reward Points: 1000
Content
Highlights: 4 Silk Chocolate 2 5star Chocolates 10 Red Roses Bouquet Care Instructions: Keep Chocolates in a refrigerator. Please refer to the expiry date on the package & consume the chocolates before it. Send a chocolate message to the one who embrace a special space in your heart. Buy Flower offers you this combo that will help you in expressing your emotions in a best way. Make your bond of love more strong with these delights. Send this amazing combo to the one who bring so much sweetness in your lives. So make an order for this combo from Buy Flower and get it delivered at your desirable place.
5 White Lily Purple Orchids 1 Basket Seasonal Leaves and Fillers Send this basket
1 Kg Black forest Cake With 1Rose
1 kg Heart Shape Cake And Cute Teddy
Product Description: Highlights: 20 KitKat Chocolates In Pretty Paper Packaging Please Note: The accessories used in the image is for reference purpose only. As per government rule, non-woven fabric wrapping will be replaced by paper wrapping in Bangalore, Mumbai, Pune, and other cities where non-woven fabric wrapping is prohibited. Green fillers may vary as per the availability. This delightful combo is all set to impress your sweetheart with stunning roses bouquet in red paper arrangement, and twenty units of KitKat chocolates. Pretty enough to make his or her celebration an enjoyable and memorable one.
This beautiful basket arrangement 150 MIX ROSES PINK & YELLOW & RED Happy Birthday Special Arrangement
Weight
Dimensions
N/A
N/A
N/A
N/A
N/A
N/A
Additional information
Our Features
Cash on Delivery
COD, Online Card or UPI
100% Safe
Secure Shopping
24x7 Service
Online 24 hours
Delivery within 24 Hours
Shop Online
Product Showcase